Since the very beginning we have always done things our way.
It takes a lot more work, a lot more effort, but to be the best you must go above and beyond what everyone else is doing and never compromise.
No magic pills, no unicorns, just supplements that are repeatedly proven to help you in your athletic pursuits.
Shop Now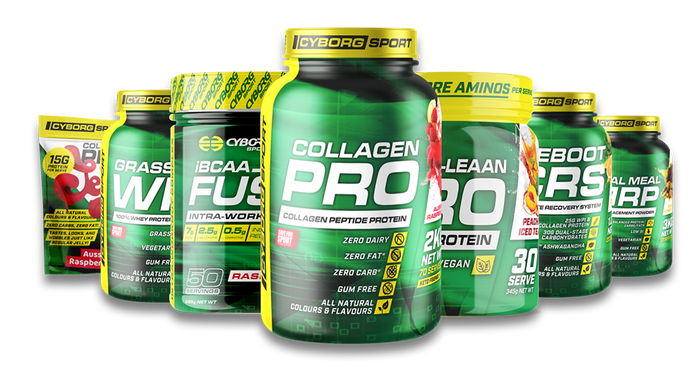 OUR PROMISE
We utilise only the highest-grade ingredients in our products including sourcing directly from many countries around the world. Our formulations are science-driven and constantly updated to reflect that, and our history proves we are industry leaders in innovation. We formulate the products ourselves, source the ingredients ourselves, and oversee manufacturing ourselves.
Grass-Fed Whey
All our whey is grass-fed
KETO-Friendly
Multiple Keto-Friendly Proteins Available
Happy Tummy Guarantee
All our products come with a happy tummy guarantee!
Flavour Guarantee
We're so confident you'll love our flavours we guarantee it!
Vegan & Vegetarian Proteins
We have both vegan and vegetarian options
No Artificial Flavours or Colours
All natural here!
No Gums
No thickeners or gums are used that can irritate your gut and interfere with protein absorption.